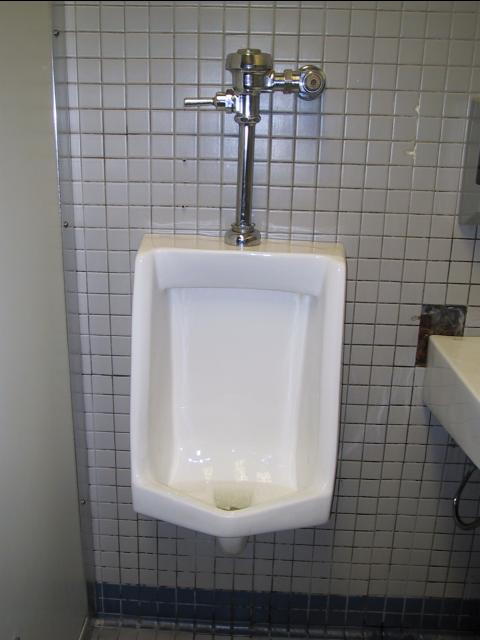 In addition to being one of the most popular tourist attractions in New York City, as well as, once again, the ciy's tallest building, the Empire State Building is featured in countless photographs, books, movies, and memories. This fixture is located in the basement.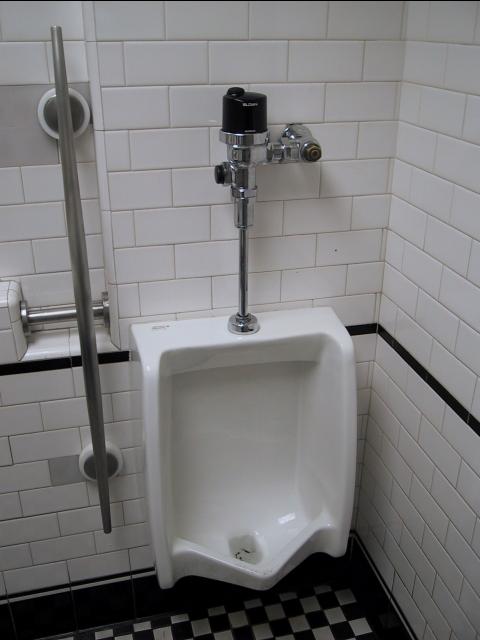 There are observation decks on the 86th and 102nd floors. This urinal is from the 86th floor.
The observation deck on the 102nd floor was closed on the day these photographs were taken.
Note: The hand rail, which was added after the original installation of this fixture.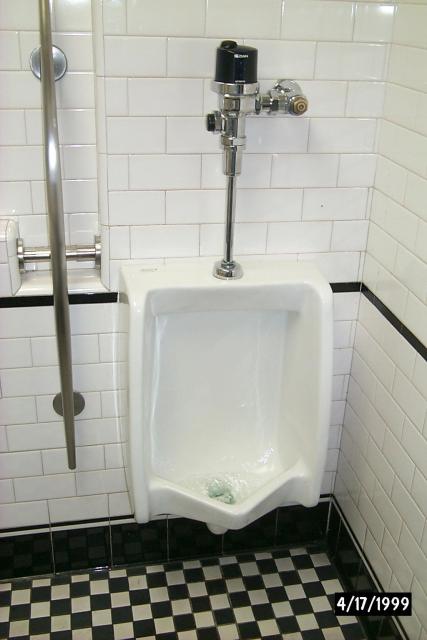 The picture above of the same exact urinal has been submitted by TG in 2004.